Introducing the Community Prosperity Collection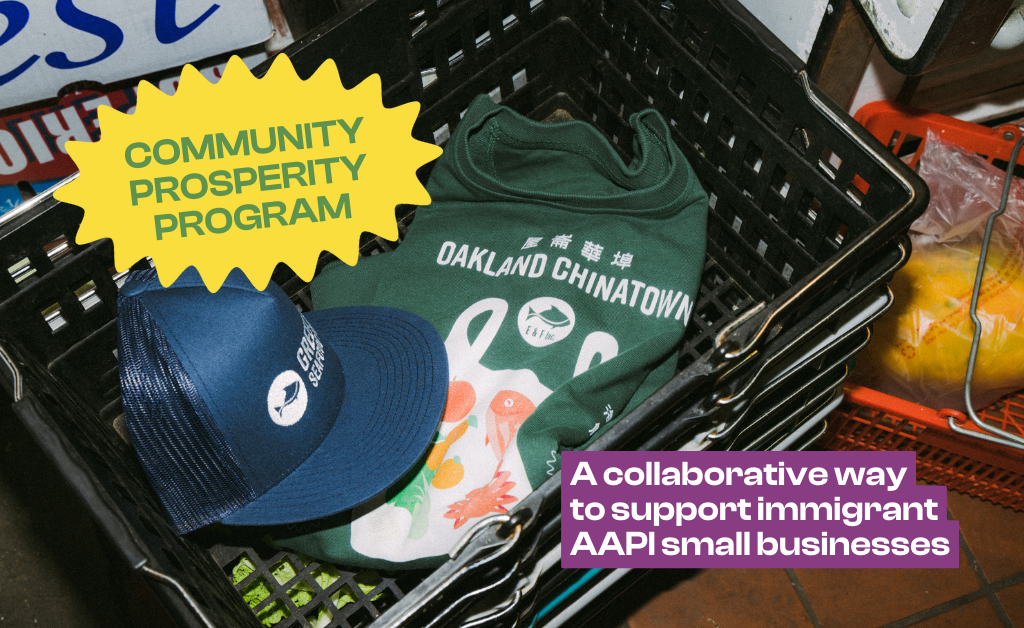 As Bay Area AAPI heritage neighborhoods continue to face uncertain times, Cut Fruit Collective introduces the Community Prosperity Program as one small step towards creating more resilient AAPI communities. 
The Community Prosperity Program brings us back to our roots in merch relief, but this time, it's a joint venture. Cut Fruit Collective will partner with impacted small businesses in AAPI heritage neighborhoods to design and sell branded merchandise. Proceeds go back to the businesses, providing an additional revenue stream. To complete the program, we will collaborate with AAPI creatives to spotlight the stories behind the businesses and neighborhoods.
To kickoff the collection, we co-designed merch with two beloved Oakland Chinatown small business owners, Finnie Phung of Green Fish Seafood and Anh Nguyen of Cam Anh Deli. Your purchase helps Finnie and Anh recover lost revenue, pay their workers, and remain open for business.
Their collections along with a few limited edition LNY goodies that benefit our programs are now available in our online shop. With your support, we hope to co-create the collection with more AAPI heritage small businesses. It will be a full community effort as we'll be needing your participation to reach out and nominate businesses, design the merch, and share the stories of these small businesses and neighborhoods. Stay tuned for more to come.