We're a Gold Futures Finalist!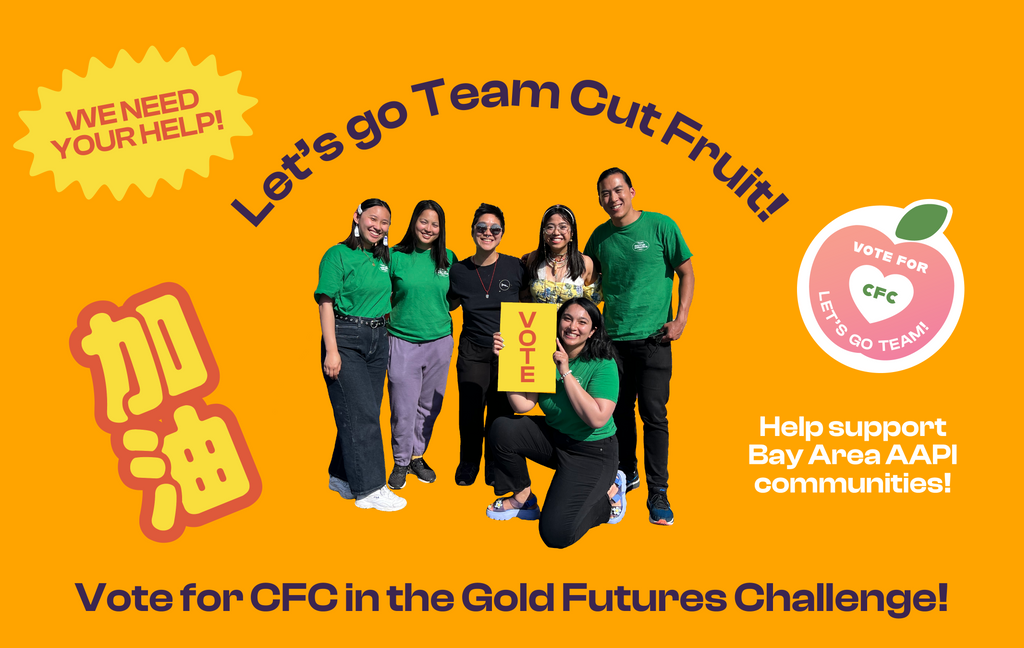 Let's Go for 

Gold

 and Get to $100K!
Vote Cut Fruit Collective for the Gold Futures Challenge and help us continue to co-create AAPI community care.
Big news! We've been selected as a finalist for the Gold Futures Challenge and we need your support to help us receive a grant of up to $100K. The Gold Futures Challenge is a collaboration between Asian American Futures and Gold House nurturing AAPI organizations that help AAPI individuals and communities be seen, heard, empowered, and united.
For every $100 awarded by foundations for work in the United States, only 20 cents is designated for AAPI communities. The Gold Futures Challenge aims to put the funding power back in the hands of the people. Part of the voting process is to raise awareness of the organizations doing important work within AAPI communities. All finalists will receive a minimum of $25,000, but the nonprofit that receives the most votes from the people will receive $100,000.
That's where our supporters like you come in! Earning this grant will help us to provide our flavor of community care to even more areas in need. Think more gatherings, more community art, more programs supporting small businesses and the elderly, and more love for the Bay Area AAPI community!
HOW TO VOTE
Learn about the amazing top 10 finalists

Vote for your top 3 organizations (including Cut Fruit Collective!)

Forward this email and share with your friends and family!
Voting by Tuesday, September 27