Asian Branch Library Pillar Murals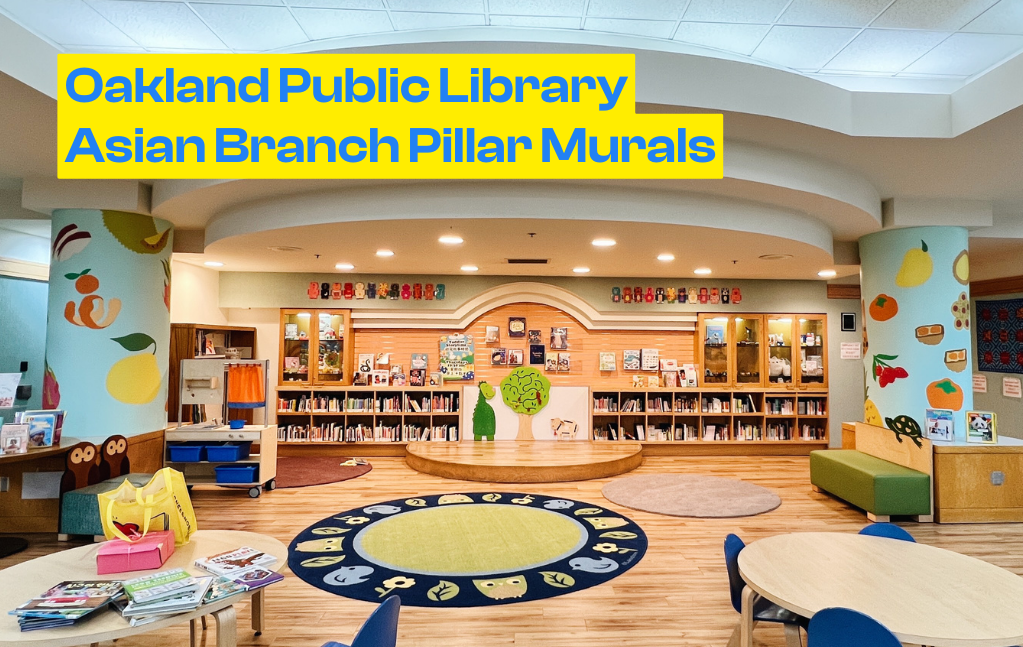 In February 2023, we collaborated with
Civic Design Studio
and the Oakland Public Library Asian Branch to spruce up the Kids Zone of the library. Previously the pillars were muted mauve color, and did not particularly reflect the community that uses the Asian Branch Library (pictured below).
The librarian requested that the pillars should feature fruits and foods that one might find in Oakland Chinatown (the location of the Asian Branch Library). She requested that the design of the pillars should be fun and colorful and appeal to children.
Working with Civic Design Studio, we helped to design the pillars. The graphics are made up of Cut Fruit Collective's signature fruit and food graphics that can also be found on our Instagram feed.
The design was implemented by students in Oakland High Arts, Media & Entertainment Visual Arts Academy and managed by Civic Design Studio. We are proud to have partnered with local youth and the public library to bring about culturally relevant public art into the Oakland Chinatown community.