Community Care Cards for Asian Elders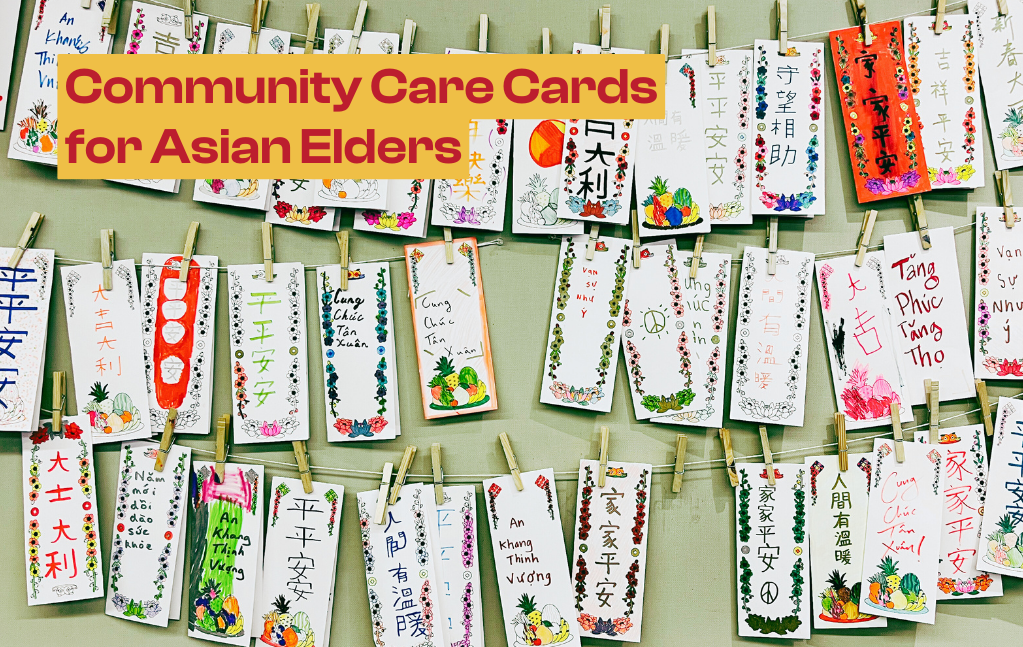 We regularly hold card-making events where anyone and everyone can make care cards for Asian seniors. 
Nearly half of Asian American seniors who live alone live below the poverty line, a rate higher than any other racial group. AAPI seniors are the least likely racial group to have retirement and Social Security income. In addition, many AAPI seniors around the country do not have consistent access to nutritious food; for example, nearly half of AAPI seniors in New York City are food insecure. These statistics are devastating and highlight the real gaps of care that AAPI seniors face.
We have fundraised for and supported local orgs (Family Bridges and VACCEB) that help combat Asian elder food insecurity. In addition, we've helped local Asian-owned farm Radical Family Farms fundraise for their free produce box program for low-income Asian seniors. However, we realized that as a community arts org, we could also contribute to these efforts by sourcing handmade care cards from the community, to be distributed to these seniors when they receive their produce boxes. We want our Asian elders to truly know and feel that their community cares for them.
During these card-making events, we provide the materials, templates and suggested phrases. The phrases are in Chinese and Vietnamese (the languages spoken by populations that our partner orgs primarily serve) to make the cards as culturally relevant as possible to the seniors who will receive them.