QTAPI Joy Fundraiser + Raffle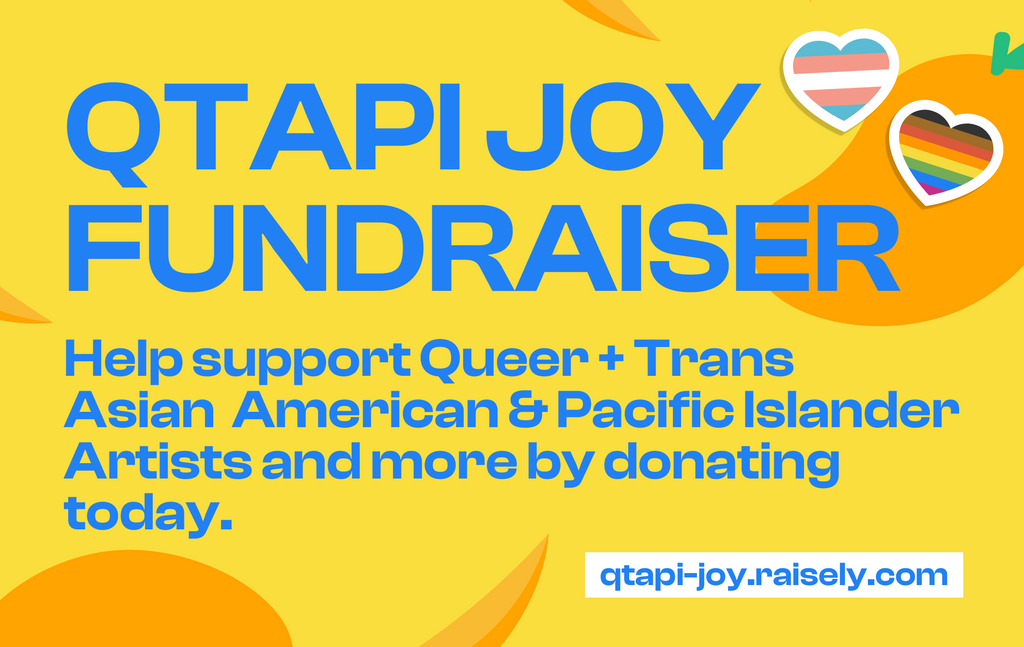 Recent surveys show that more than a third of LGBTQ AAPI youth (ages 13-24) have considered suicide this past year. AAPI youth are less likely to be out to at least one parent in comparison to the average LGBTQ+ population. LGBTQ AAPI adults are also more likely to experience economic insecurity in comparison to non-LGBTQ AAPI adults -- they are more likely to be unemployed and food insecure. 
However, there are certain protective factors that are unique to AAPI LGBTQ+ youth. AAPI youth who feel a strong connection to their cultural background and say that their race/ethnicity is an important part of who they are reported nearly half the rate of attempting suicide in comparison to their peers who do not have a strong connection to their heritage. This Pride and always, we encourage our non-LGBT allies to uplift and support our QTAPI community. Recent statistics show that for every philanthropic dollar given, only 0.0012% goes towards LGBTQ AAPI causes. This means for every $100 given, only a tenth of a penny goes towards our LGBTQ AAPI community. Let's change that!
We see a colorful future where QTAPI (Queer, Trans, Asian American Pacific Islander) people thrive and need your help creating it! Cut Fruit Collective will be giving out funds to SF Bay Area based QTAPI artists through our Persimmon Grant to create space for reflection, authentic QTAPI stories, and positive change.
We've created a donor raffle* of art and fun products by QTAPI artists, creators and small businesses to fund and support our QTAPI programs. Donate at least $25 to Cut Fruit Collective's QTAPI Joy Fund by June 24 to automatically be entered into the raffle, multiple entries are allowed (donate in multiples of $25).
Raffle Prize includes:
3 gorgeous art prints by QTAPI artists:
Fun merch and products by QTAPI-owned small biz:
We hope our fundraiser and raffle inspires you to support your local QTAPI artists and small businesses this month and throughout the year!
*U.S. residents only. Winner will be contacted on June 25th, 2022. Prizes may be mailed out by individual vendors.